On a traditional sailing ship. Again. Like in the last three summers too.
We went to Kiel to start our sailing trip from there. The ship was called "Oban" – a wonderful one with lots of space (at least for a ship of that kind). I slept with a friend in the cabin under the stairs, a bit like Harry Potter but with more luxury and less spiders.
The weather was fantastic. Maybe a bit too good. The sun was shining nearly all the time and the ship gave us the fantastic possibility of having dinner outside. But there was a lack of wind and so we did not come far. But we made it to southern Denmark. Actually we went to an island we have been to three years ago. It was holiday time and so there were a lot of other boats and we had to drop the anchor and went to the island with the dinghy which was funny. And afterwards we had the possibility to go swimming from the ship directly in the sea – favourite thing to do! And in the evening we enjoyed a beautiful sunset.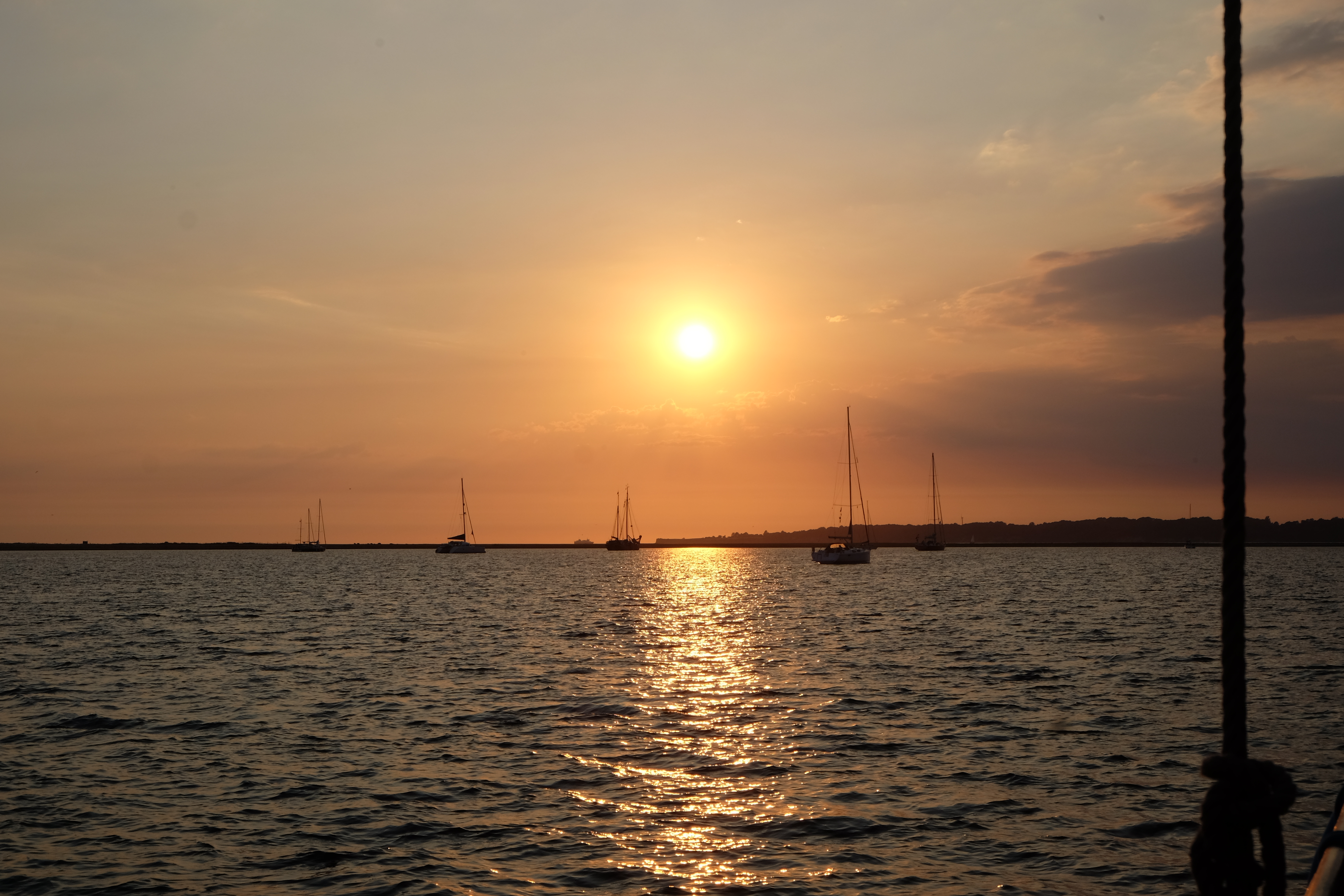 On Wednesday evening we made something like a little feast for the skipper and the maat because it was their last travel together on that ship. On this day we stayed in a beautiful harbour in Denmark. A wonderful small town. The weather was fantastic and we had dinner outside with decoration on the table – even candles we put in plastic cups which I had painted on before (it can never be wrong to take a white glass marker with you) – and special drinks. The atmosphere between the group was so good and it made great fun.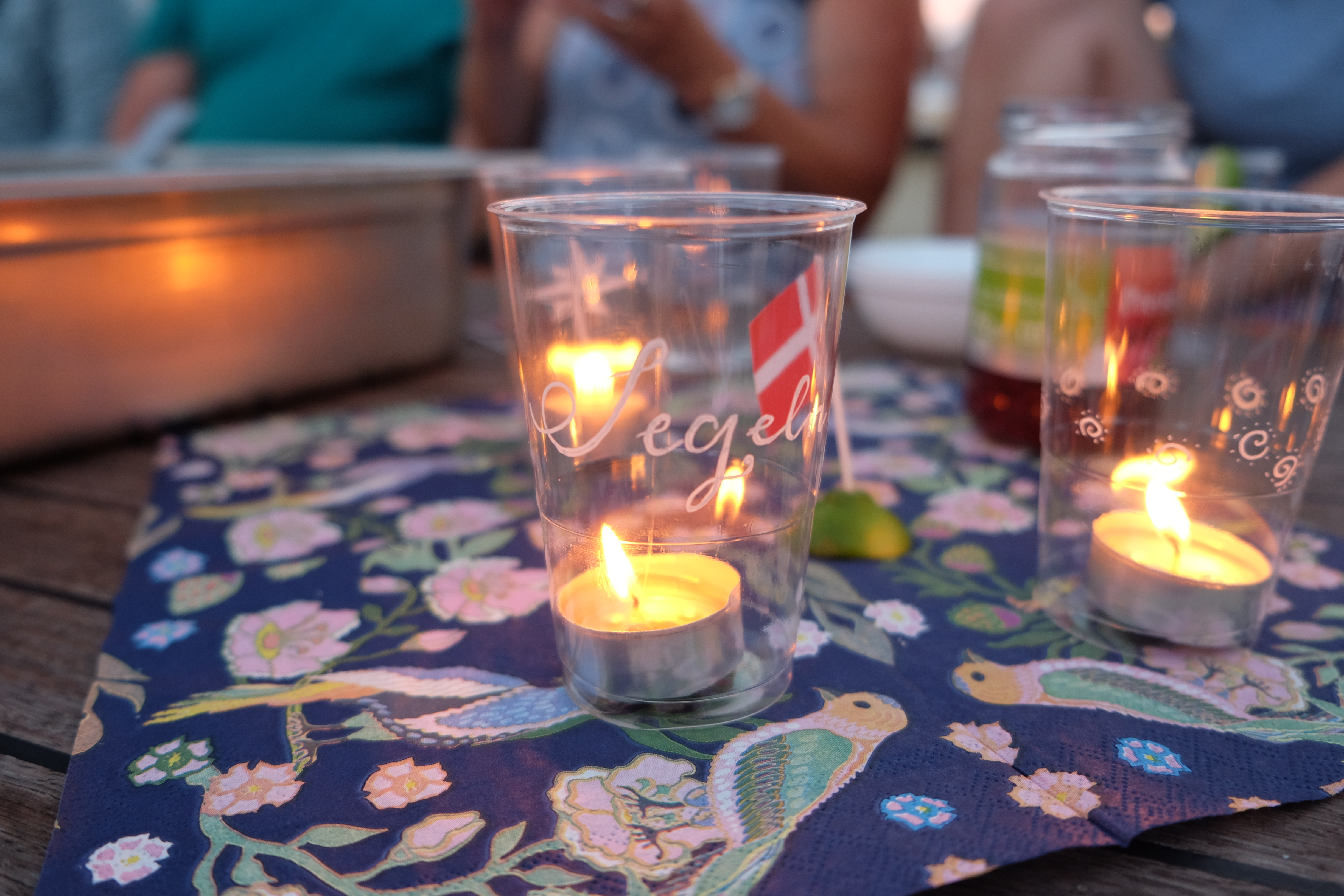 But what else to tell? I do not know to be honest. The five days were fantastic and i had a lot of good conversations with some people which restored my energy a little bit. I had time to read or relax in the sun. There was time to swim in the baltic sea.  The wonderful thing about going sailing for me is that you can not go away from the ship during the day. You have to help with the sails (which is great fun) but the rest of the time you are free to do what you want. And for me this is often relaxing, reading or talking to people because during these sailing trips I try to get some new energy and most of the times this works out really good. And so there are not many things to tell. But I hope you could get a tiny impression anyway.